Service Design & User Engagement
Food delivery service for seniors living at home
Context
This project asks the question; how can we create a better meal service for elderly people living at home? It took place in Denmark at the Kolding Design School in collaboration with the municipal food service kitchen 'Fælleskøkkenet Elbo' (common kitchen).
Problem Space
Elbo is a municipal run non-profit organization with the aim of serving meals to senior citizens in the 80 year old age group. They serve 2,000 meals a day to seniors living at home and in facilities in the region. They are interested in improving their meal service for the seniors. Their research has shown that there is a lack of appetite from their users causing them to be under nourished. Their goal is to increase the satisfaction with the service.

#Service Design
#Ethnographic Research
#User Probes
In collaboration with:
René Petersen
Line Jensen
Designskolen Kolding Denmark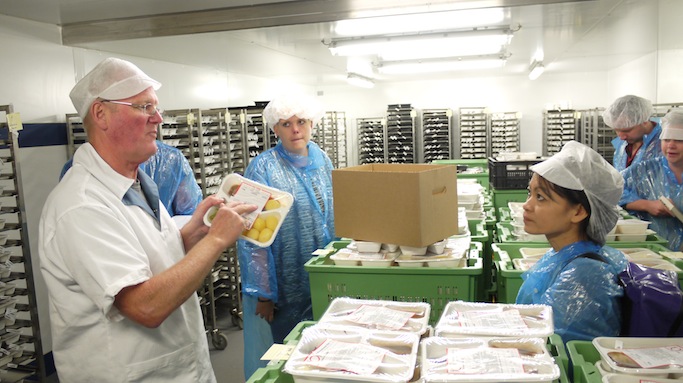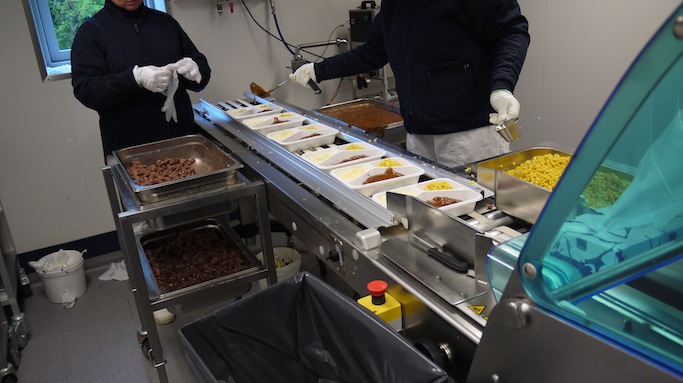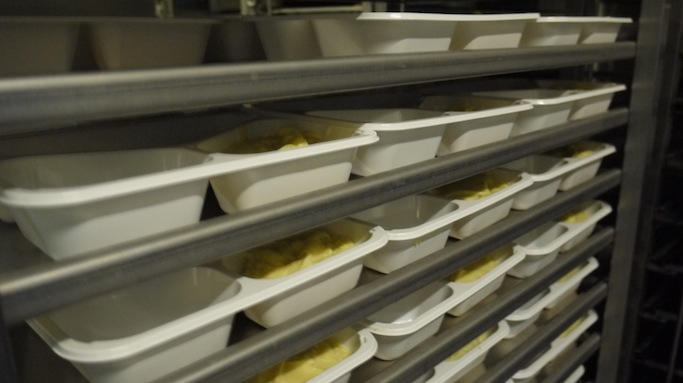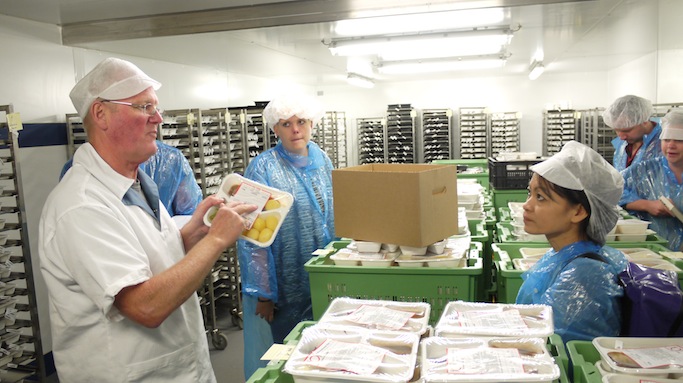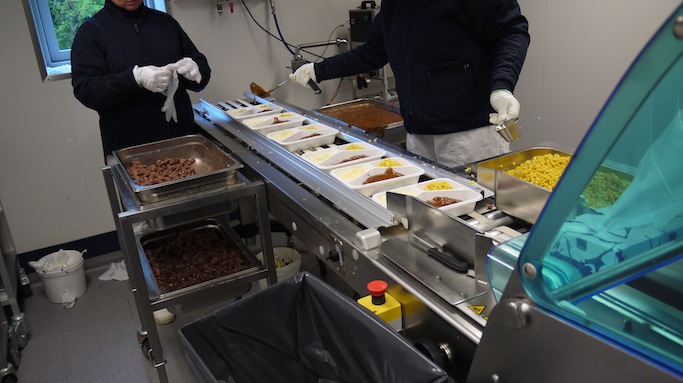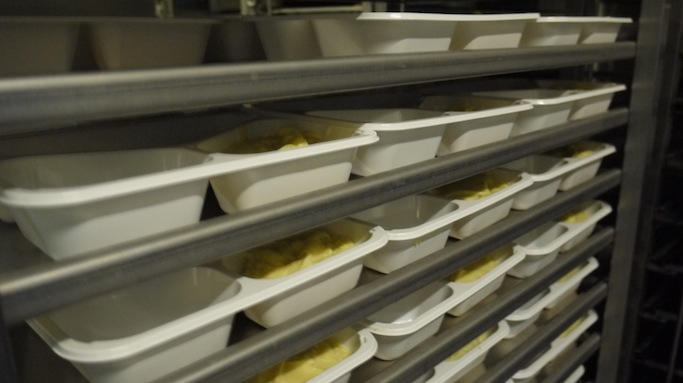 Backstage
We got a full tour of the food service facility as part of our research for this project. During the tour we took photos, made observations and asked questions in order to gain a deep understanding of the process in which the food is made. This allowed us to look for friction points or missed opportunities. From this experience we made a map of the back end of the service.
Front stage
Our team was paired with Laurits, a senior living in Kolding Denmark. We visited him at his home fours times during the project for interviews, observations and for delivering our user probe.
Laurits is living by him self at Svalevej in Kolding (DK) and has been a widowed for 8 years. He is trained as a mechanic but most of his life he has been using his profession teaching mechanics at the technical college in Viborg and later in Kolding. If you ask Laurits, if his has any hobbies - he says no.

But he loves to read, which is how he spends most of his time. Laurits does not feel the need to socialize that much. Because as he says, he has been around people all his life - both professionally and in privately.
The foodservice connection: Four years ago Laurits was visited by Kolding Kommune to use the Elbo foodservice which at that point was the only company he could choose from. He is diabetic, which is why he gets the special diet food.
We printed a full cardboard cut-out of our user to have in the studio space with us as a constant reminder of who we are designing for. When working on a service design project with many moving pieces we are constantly mapping out and diagramming what we are learning to gain a deeper understanding.
08.30
Wakes up and
waits for the nurse to come and give him his insulin - then eats breakfast
12.00
He eats lunch which is prepared by his neighbour Else Marie. Who also cleans and buys groceries for him
13.30
Takes an afternoon nap
17.30
Waiting for the
nurse to come and give him insulin - then he heats his dinner in the micro-wave oven and eats it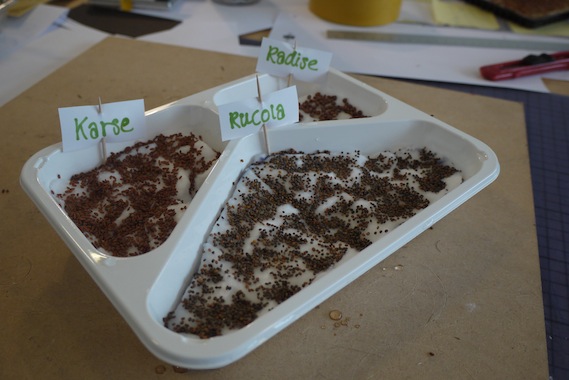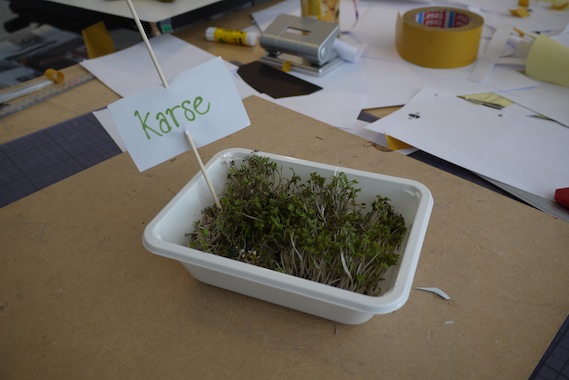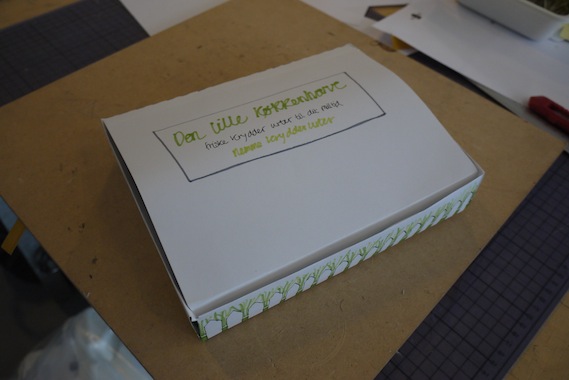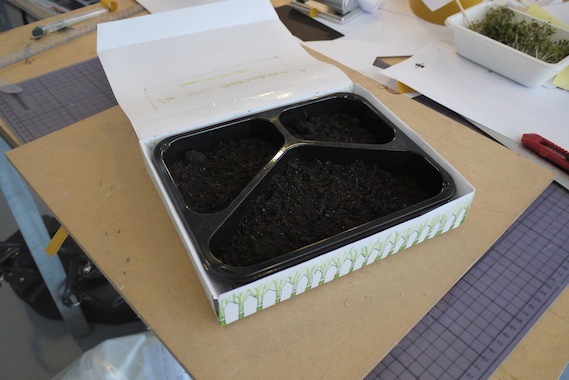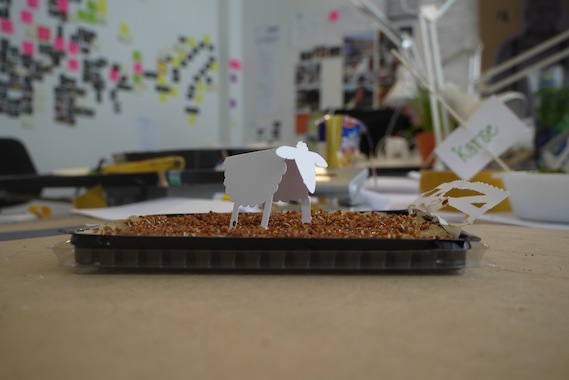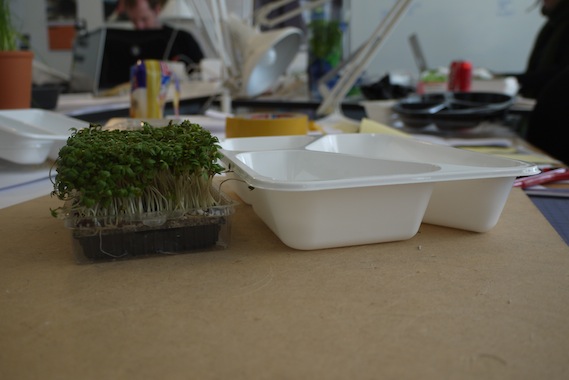 The challenge for this design was to figure out a way to easily grow sprouts in the leftover trays from the meals. We want to improve the foodservice by giving the user the possibility to add fresh garnish to the food and thereby a personal touch to the meal. By bringing the user a kit with seeds and instructions they can reuse the packaging to grow sprouts in. We did many iterations to figure out the best and safest way to grow fresh sprouts.
By utilizing used food containers, we have developed system to grow fresh greens for garnishing meals that come from Elbo. We have developed a kit that comes with instructions and packs of seeds to convert the old food tray into edible sprouts. The senior citizens will have the opportunity to choose a green alternative compared to
nothing in the existing foodservice system, and at the same time they are doing a good thing for the environment, by re-using the food packaging. Adding this solution to the existing foodservice, Elbo will have the opportunity to provide a green alternative which fits into their existing production cycle.