To Go Joe
Re-usable coffee cup service

#User Experience Design
#Service Design
#Personas
#Customer Journey Map
#Wireframing
#Usability Testing

@ Brainstation
Context
To Go Joe is a re-usable mug service aimed at reducing our dependency on disposable coffee cups. Annually in North America we consume approximately 20 billion disposable cups a year. This service allows you to get a coffee to-go in a re-usable mug from a cafe, and drop it off at another location. The app facilitates the borrowing, tracking and return of the mug.
Scenario 1: Looking for a cafe with To Go Joe service
(Click through image for user flow)
Scenario 2: Waiting in line & checking profile
(Click through image for user flow)
Scenario 3: Checking out a mug
(Click through image for user flow)
Scenario 4: Waiting for coffee and planning mug return
(Click through image for user flow)
Scenario 5: Returning mug
(Click through image for user flow)
I started my research for this project with user observations in context. I went to a cafe and spent time observing behaviours and taking notes. This process informed the creation of my customer journey map as well as my persona for this service. A key insight that came from this was the possibility of utilizing the time that users are waiting for their coffee to be made to plan where they might drop off their mug when they are done with it.
The customer journey map is broken down into three main phases, before, during and after the user visits the coffee shop. The left column is broken into the frontstage, backstage as well as what the user is feeling and thinking. Something to keep in mind from this customer journey map is that I am mapping out what this service will be, and not and audit of an existing experience.
This is the initial visualization and sketches of the app. The customer journey map acted as a framework for me to figure out what the key interactions that I needed to figure out are. After putting together a cohesive set of sketches I quickly placed them in Marvel app to flush out any glaring mistakes and friction points.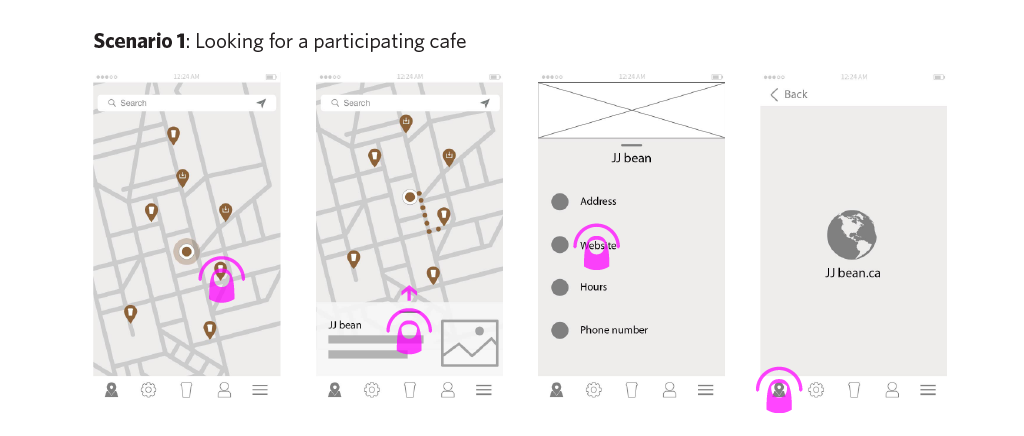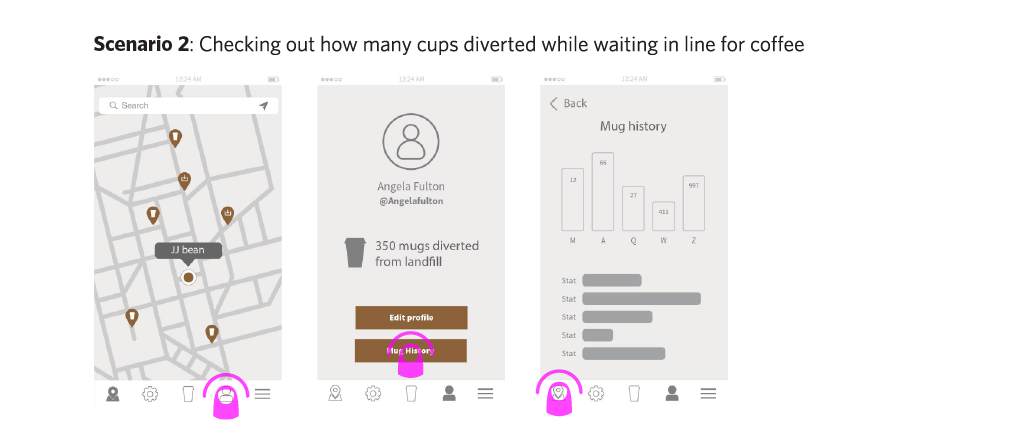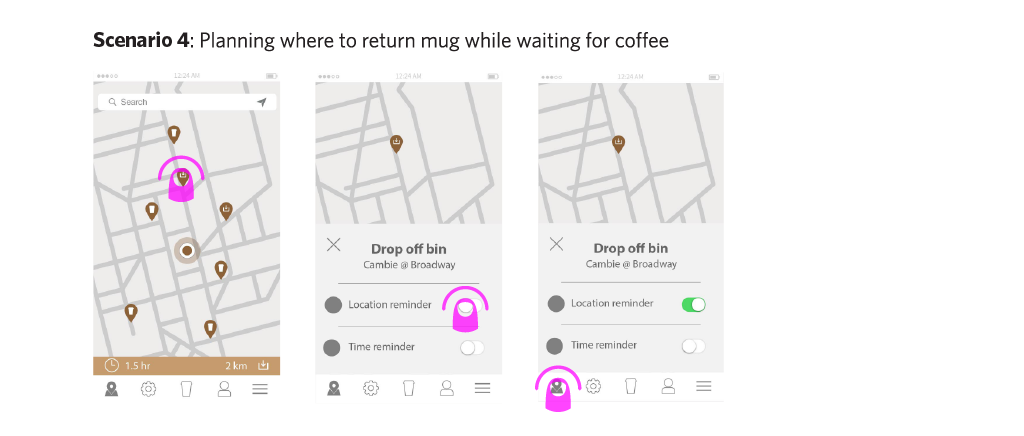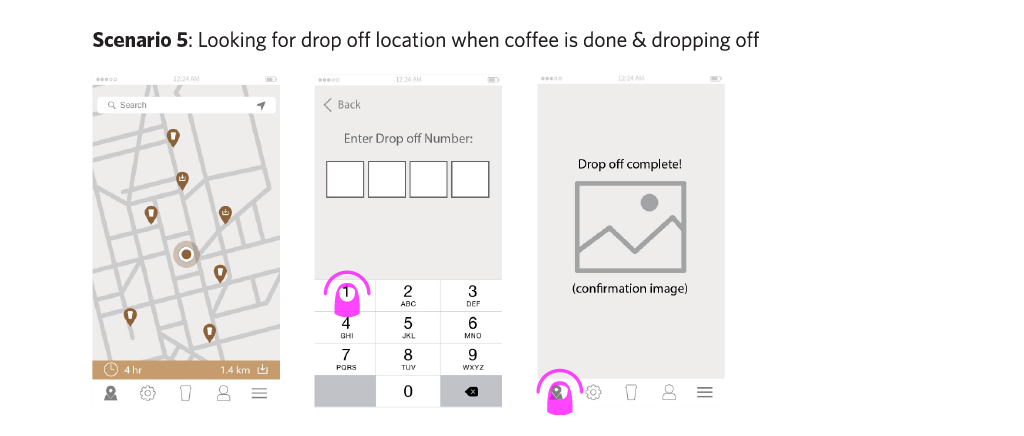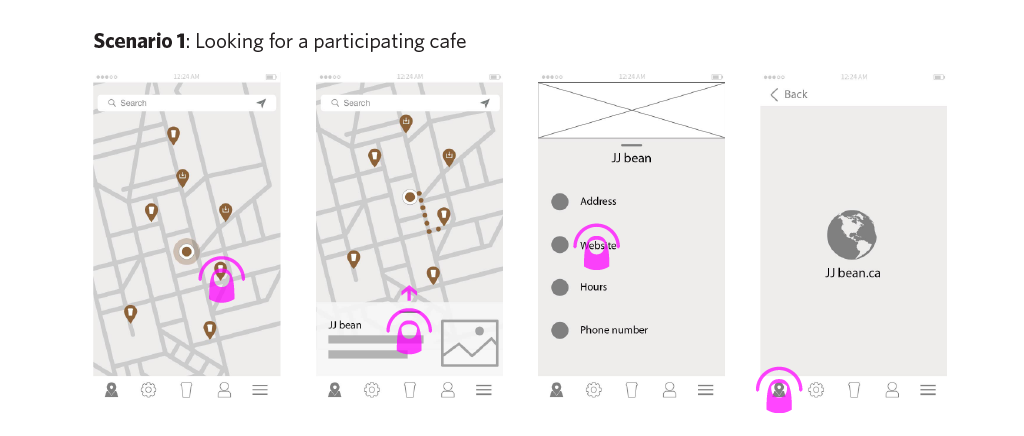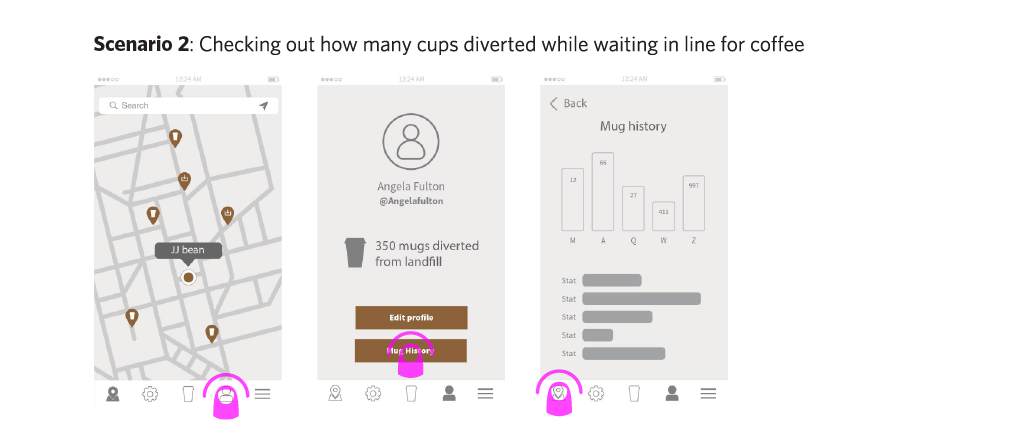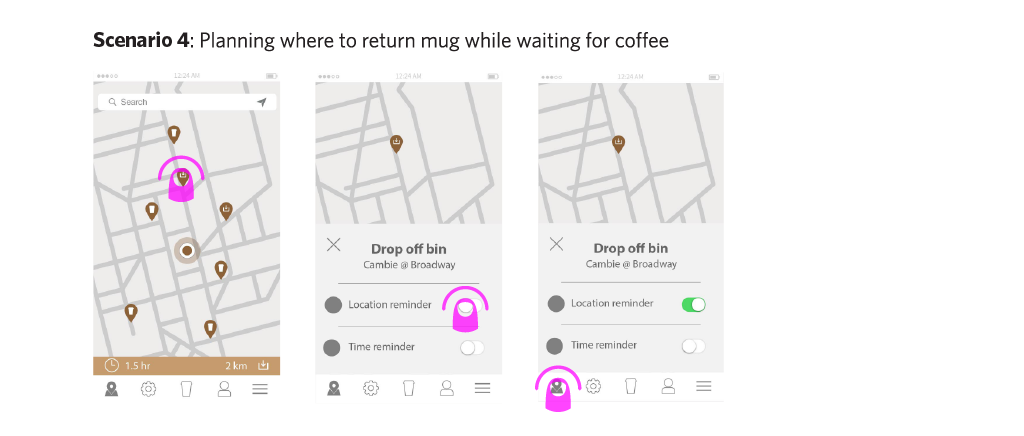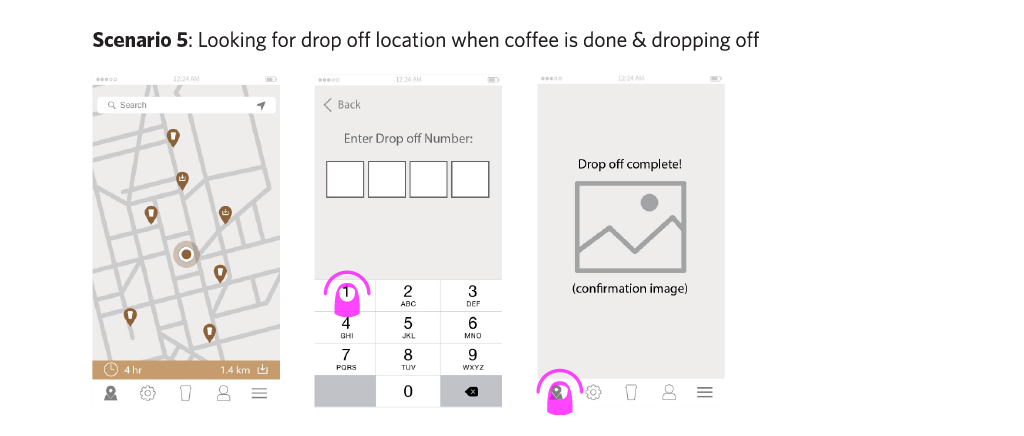 First set of wireframes based on the 5 main scenarios as determined by the customer journey map. Wireframes are made in illustrator.
I placed the wireframes into Marvel app in order to conduct a usability test of the app. I set the scenario for the user as they tested the different functions of the app. I took notes of mistakes made and followed up with more open questions at the end of the test.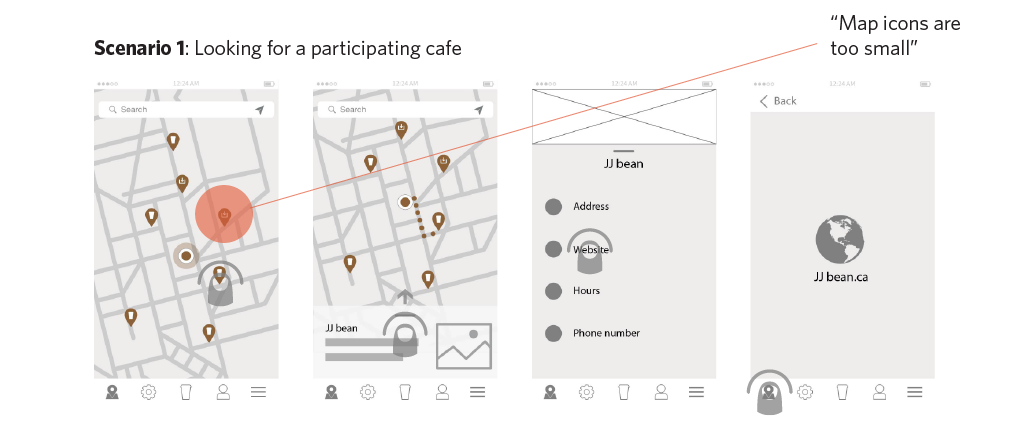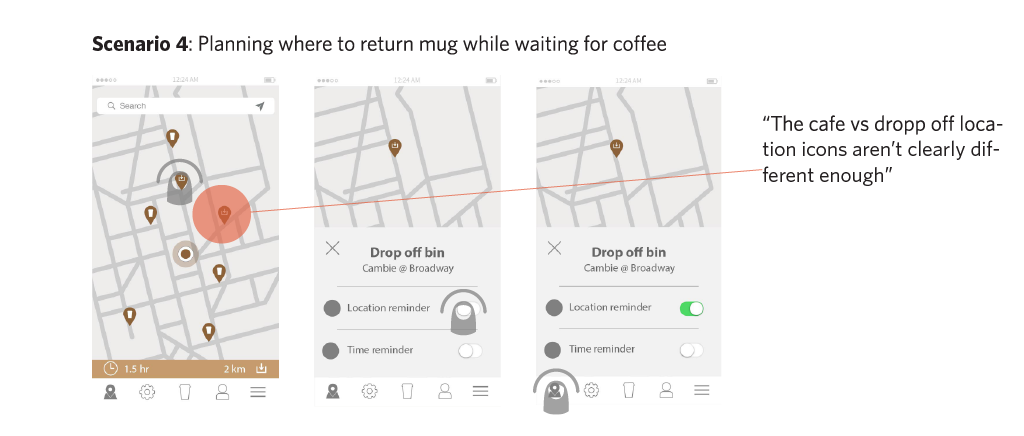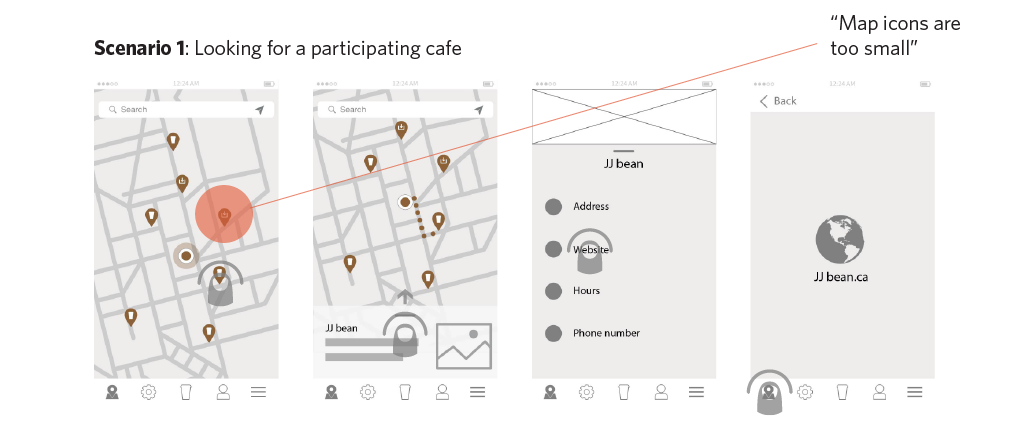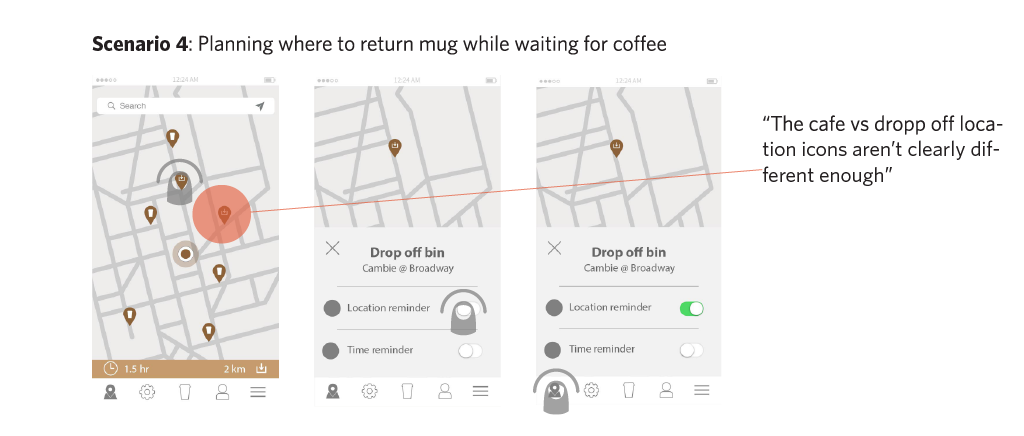 The feedback from the usability testing was then layered back on to the wireframes in order to incorporate the changes moving forward.